It really has been quite a while, hasn't it? Sorry... guess between hubby getting sick last summer, job getting insane, and being burnt out, and then my computer crashing a back in July (and I lost all my 2009 stuffies!), I was just ... bleh... ya know?
Anyway, made something simple tonight...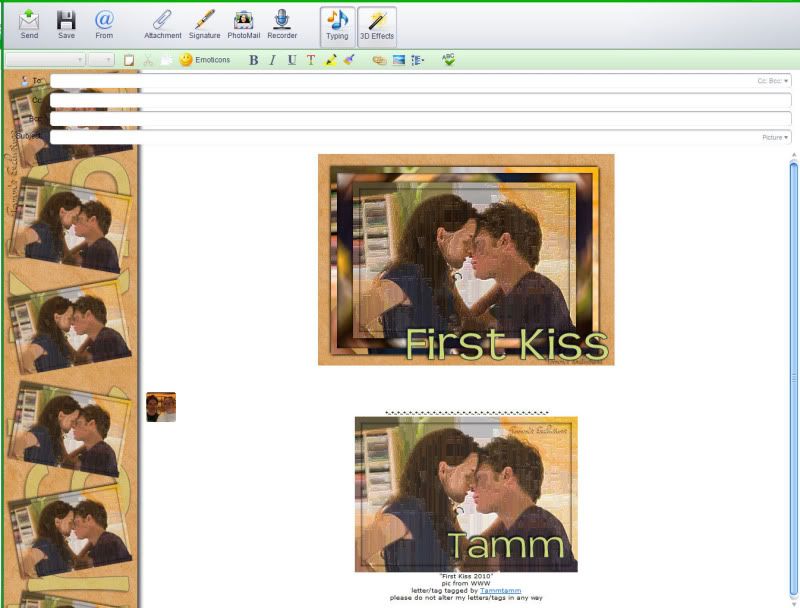 which can be downloaded
HERE - first_kiss_2010.imf
.
So I'm going to throw this up and then work on my blog layout because it's old and outdated. LOL